"Choi Ye Na" (최예나), also simply known as "Yena" (예나) is a former member of IZ*ONE. She is a soloist under Yuehua Entertainment, who became a member of the project group after participating in Produce 48 as a contestant and finishing in 4th place in the ranking.
Official Profile
Birthday: September 29, 1999
Blood type: A
Height: 163cm
Hobby: Watching movies
Talent: Playing claw machines, Playing games
Career
Childhood
She is born on September 29 1999 in Gil-dong, Seoul, South Korea. Her family consists of her mother, her father, her older brother Sung-min and her dog Ganjang.
As a child, Yena was diagnosed with lymphoma, due to financial difficulties in paying for treatment costs, her parents sold Gimbap [1] on the streets every morning. [2]
Her older brother is Sungmin, a former member of SPEED. His group did not go well, which is why her parents were reluctant to let their daughter become an idol.
Pre-debut
She trained at Polaris Entertainment along with HeeJin and HyunJin of LOONA. Then, she trained 2 years and 3 months under Yuehua Entertainment.
Produce 48
On May 11, 2018, Yena was announced as a contestant on Produce 48, as a trainee under Yuehua Entertainment. She is known as a bubbly, bright and funny girl offstage, but owns a strong aura when on stage. Yena is also one of the all-rounders. She was apart of a performance team named 1AM along with Lee Ga Eun , An Yu Jin, Heo Yun Jin and Takahashi Juri. On August 30, she finished the competition in 4th place with 285,385 votes, debuting as a member of the project group, IZ*ONE.
The group officially debuted on October 29, 2018 with their first mini album COLOR*IZ with the title track, La Vie en Rose.
Post-IZ*ONE / Solo
On August 10, 2021 Yena's agency, Yuehua, confirmed that she will debut as a soloist. Her debut album will be released sometime before the end of 2021.
Education
She attended Hanlim Multi Arts School.
Official Character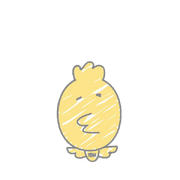 Filmography
Television
IZ*ONE Chu S1 (2018), S2 (2019), S3 (2020)
IZ*ONE Chu ON TACT (S4) (2020)
Eating Trip S1 (2020), S2 (2021), S3 (2021)
Prison Life of Fools (2019)
Girls High School Mystery Club (2021)
Idol's Dictation Contest (2021)
Firework Handsome (2021)
Discography
Song Credits
Pairings
Units
Unit Songs
References